Years 7 & 8 Talent Show
On Friday 17th November 2017 the Ashmole Charity Ambassadors ran a talent show involving Year 7 and 8 students to raise money for Children in Need. It was greatly supported by Years 7 and 8 students who paid money to watch and support their fellow students whilst contributing to a worthwhile cause.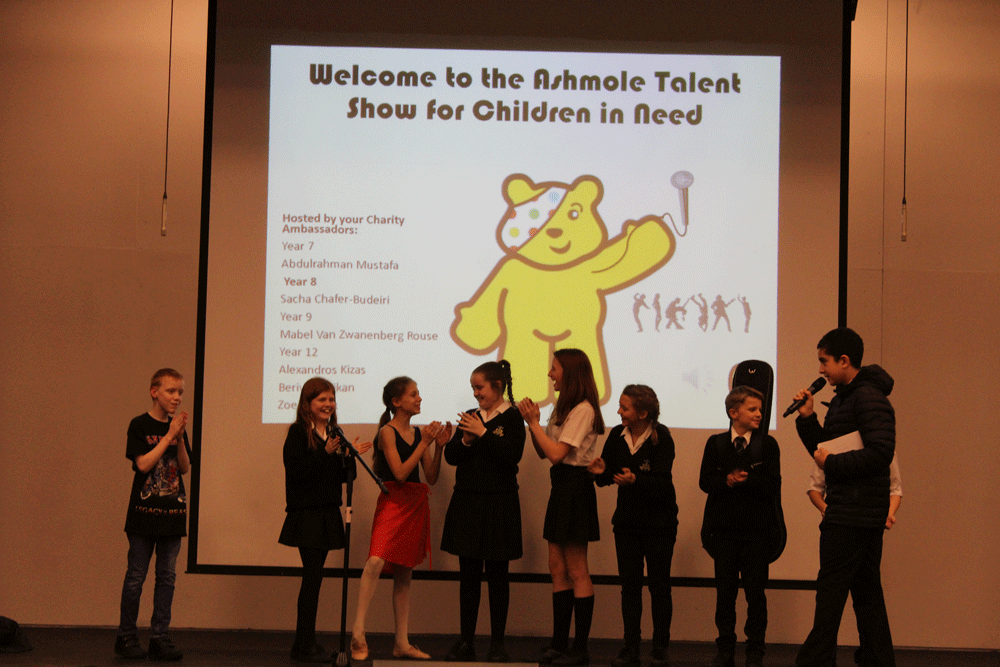 Thanks to all students who took part:
Jules Foskett 7J1: Playing Guitar
Ella Mar Barret 8M2, Lily Macaskil 8N1, Ella Shuttleworth 8N1 : Musical theatre performance
Daniel Stefanov 7J1 - Comedy magic
Lillian Omran 8M2 – Piano
Philip Tiernan 8M1 – Singing
Leyla Yilmaz 7V1 & Emily Rowlands 7N1 - Singing and dance act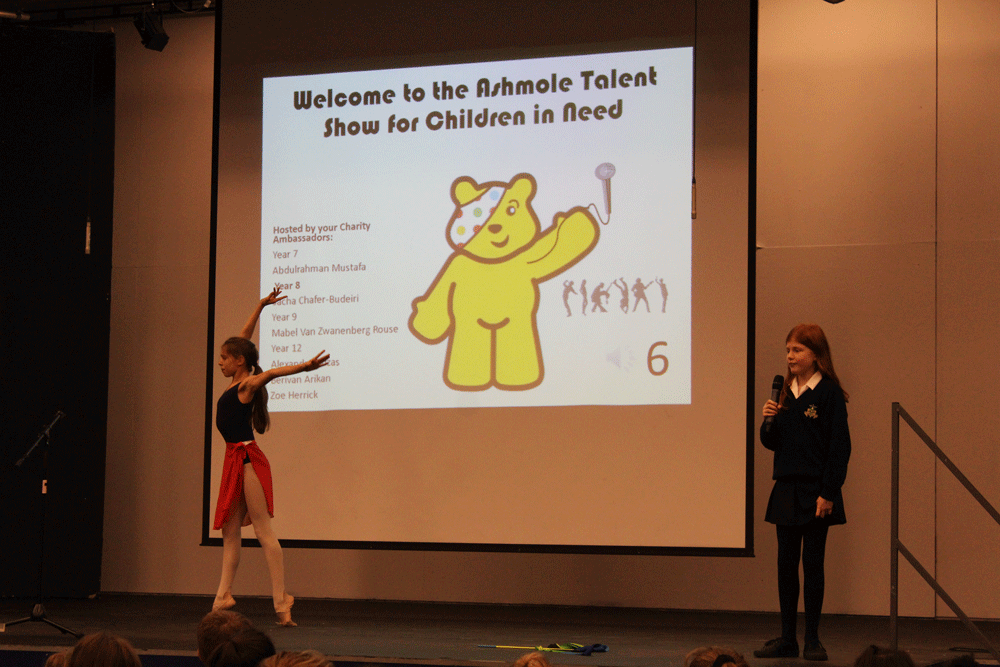 A word from the winners: Leyla Yilmaz and Emily Rowlands
We entered the Talent Show because we really wanted to make a difference for Children in Need. We also wanted to show the school our talents. We think these events are important because we are raising money for less fortunate children than ourselves. We should do this because we take our lives for granted and should appreciate them more as other unfortunate children would appreciate them a lot. We were extremely excited and proud when we won because it is a great feeling to win. We felt proud because we did really well and won, but we were also happy because the school raised so much money by coming to watch everyone's performances. Everyone did so well and all deserved to win!
And thanks to the Ashmole Academy Charity Ambassadors who organised and ran the event:
Year 7 : Abdulrahman Mustafa
Year 8 : Sacha Chafer-Budeiri
Year 9: Mabel Van Zwanenberg Rouse
Year 12: Alexandros Kizas, Berivan Arikan & Zoe Herrick