Parent Pay & Ashmole Shop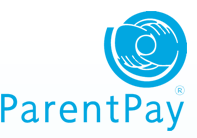 The system offers a convenient way of paying for school meals, trips and events and provides parents/carers with the ability to monitor money given to pupils. It also alleviates the problems associated with money being lost by reducing the need to carry cash and has reduced queueing times through an increased speed of service.
For further details of the system please click on one of the links below or alternatively, contact the school Finance Office.
---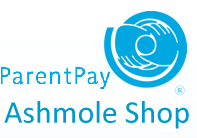 Building on the success of the use of Parentpay for catering, school trips and events we have launched the Ashmole Academy online shop. Items for sale include Ashmole Academy branded merchandise, revision guides and essential school equipment.
Login details will not be required to make a purchase. To use our shop, simply select the quantity of each item you wish to purchase. The total cost is automatically calculated. Goods will be distributed via the student so it is essential that the pupil's name and form are provided with every order. Purchases made by parents of new Year 7 pupils that are unsure of their child's form should enter NEW into the form box.
In the case of multiple purchases involving siblings we would ask the payer/parent to specify clearly within the notes section, which student the goods should be distributed to. Please be advised that students will be notified when their goods are available for collection. Distribution will take place on Mondays and Wednesdays between 3.25pm and 4pm in the refectory.
To visit the online shop please click on the Ashmole Shop link
If you have a query regarding an order or are unable to access the online Ashmole shop, please contact the Finance Team by email at shop@ashmoleacademy.org or telephone 0208 361 2703.