Year 7 Poetry Festival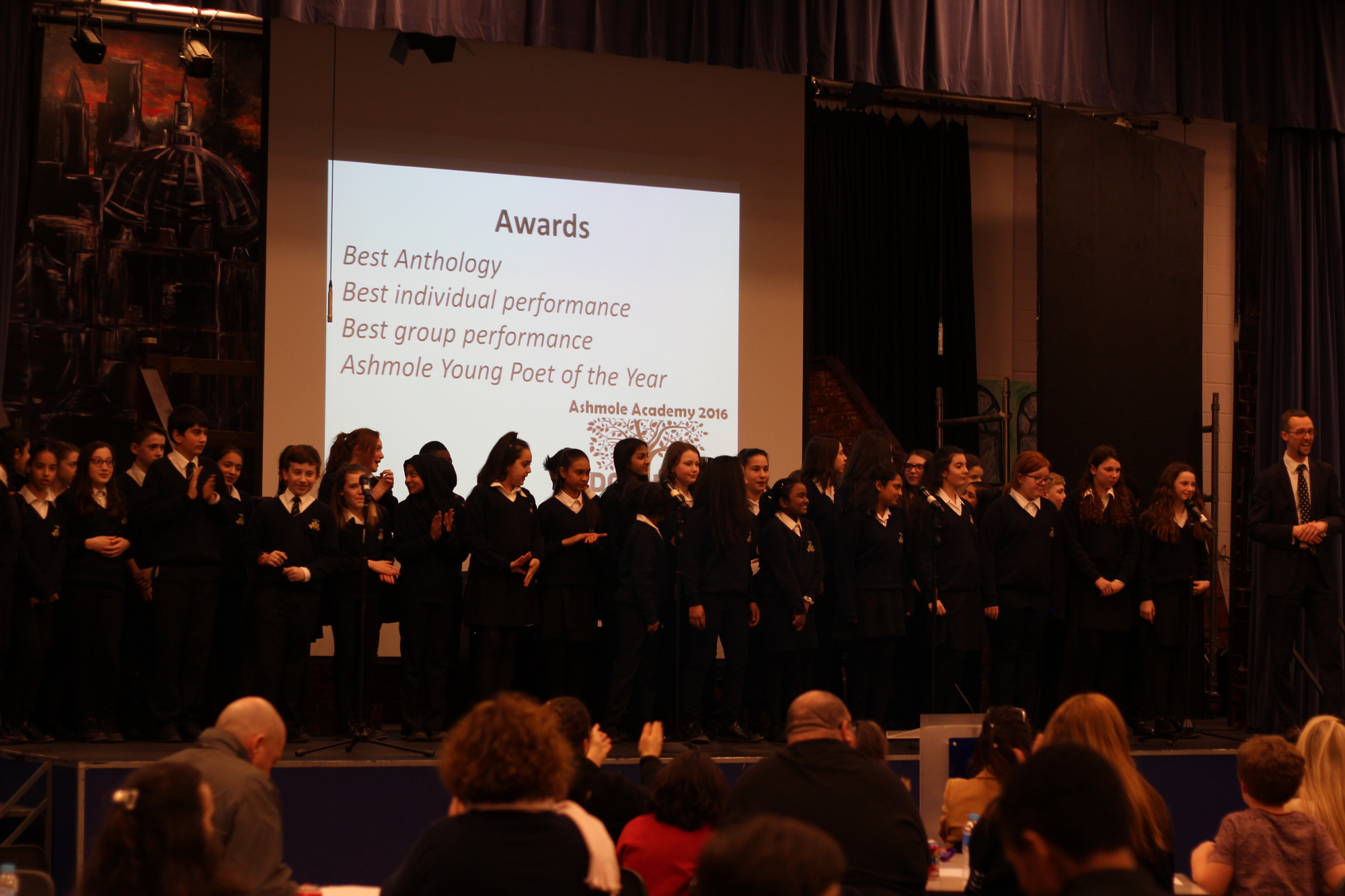 Asha Dave, 2016 who performed 'Especially Unique' with Florence Whitaker, 7S1
On 10th March 2016, the Year 7 Poetry Festival took place. It was such a great experience and allowed me and many others to express ourselves using creative and thought-provoking writing. During the preparation and on the night we met a lovely woman called Joelle Taylor. Joelle is a professional performance poet, founder of SLAMbassadors (the UK youth Slam championships) and has performed for the Queen and in the Houses of Parliament, as well as having many other accolades. Working with Joelle was such a pleasure as she has encountered children with so many different stories meaning she was able to give all of us valuable pointers which benefitted each of our performance and confidence.
Overall Joelle was an inspiring woman and the poetry Festival was a great experience!
Mrs Smith, English KS3 Manager
The English team and I would like to say a huge thank you to the forty year 7 students who contributed to such a successful and inspiring event. We were elated with the range of topics students chose to focus on, the maturity and creativity of their writing, as well as their impressive and confident performances. We are incredibly proud of every student who took part. As part of the preparation, students attended a workshop with professional performance poet Joelle Taylor who helped them bring their performances to life and this preparation shone through on the evening. All students did exceptionally well and the judges had an extremely hard job choosing winners.
Winners
Ashmole Young Poet of the Year – Emma Imamovic, 7S2
Best Anthology – Swastikaa Kamalakannan, 7M1
Best Group Performance - Alicia Heymans and Grace Smith, 7N2
Best Individual Performances – Faith Mensah, 7S2 and Rosie Wadsworth 7S1.
Many thanks to everyone who supported this year's performance, including the Chamber Choir who opened up this year's event with two sensational performances!