Year 12 Stratford Trip
On 27th September 2013 twenty-seven AS level Geography students visited the Olympic Park viewing Gallery and the surrounding area for their studies into Urban Rebranding.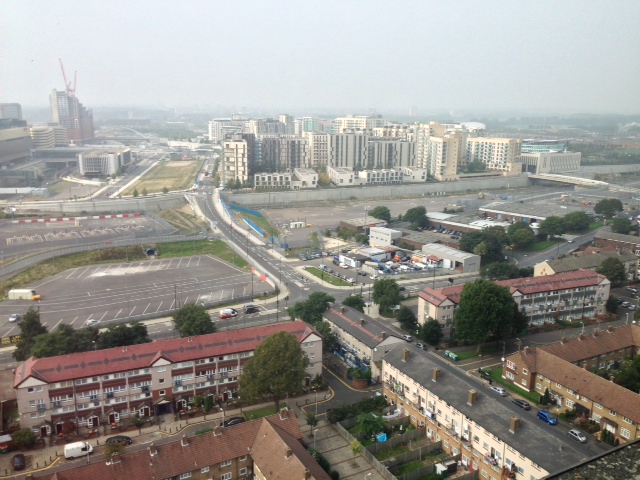 Below is a report from Zara O'Toole that featured in the @shmole Magazine
On 25th of September, the Year 12 A Level Geography students visited Stratford for the day to look at rebranding in specific areas in East London. We visited four sites in Stratford, The Broadway, Holden Point, Theatre Square and Meridian Square to collate primary data of the area. At The Broadway there was a road under construction so we had to take into account that rebranding was taking place, furthermore in Holden Point we got to go to the Olympic viewing gallery where we had a talk on the rebranding processes that had taken place and are due to take place in the coming years. Theatre Square was a mixture of the old Stratford and the new Stratford, this helped us to identify how valued the changes were by speaking to local residents, more over we went to Meridian Square which was established as the highest rate of crime in the UK, therefore getting people to answer questions was interesting to see how many people knew what the rate of crime was in this area. To get the primary data we made a Questionnaire, Perception Profile and an Environmental Quality Survey and asked a range of people to answer according to their point of view of the area. Once that was all over, we got to have lunch in Westfield Stratford!