Year 10 Trip to Berlin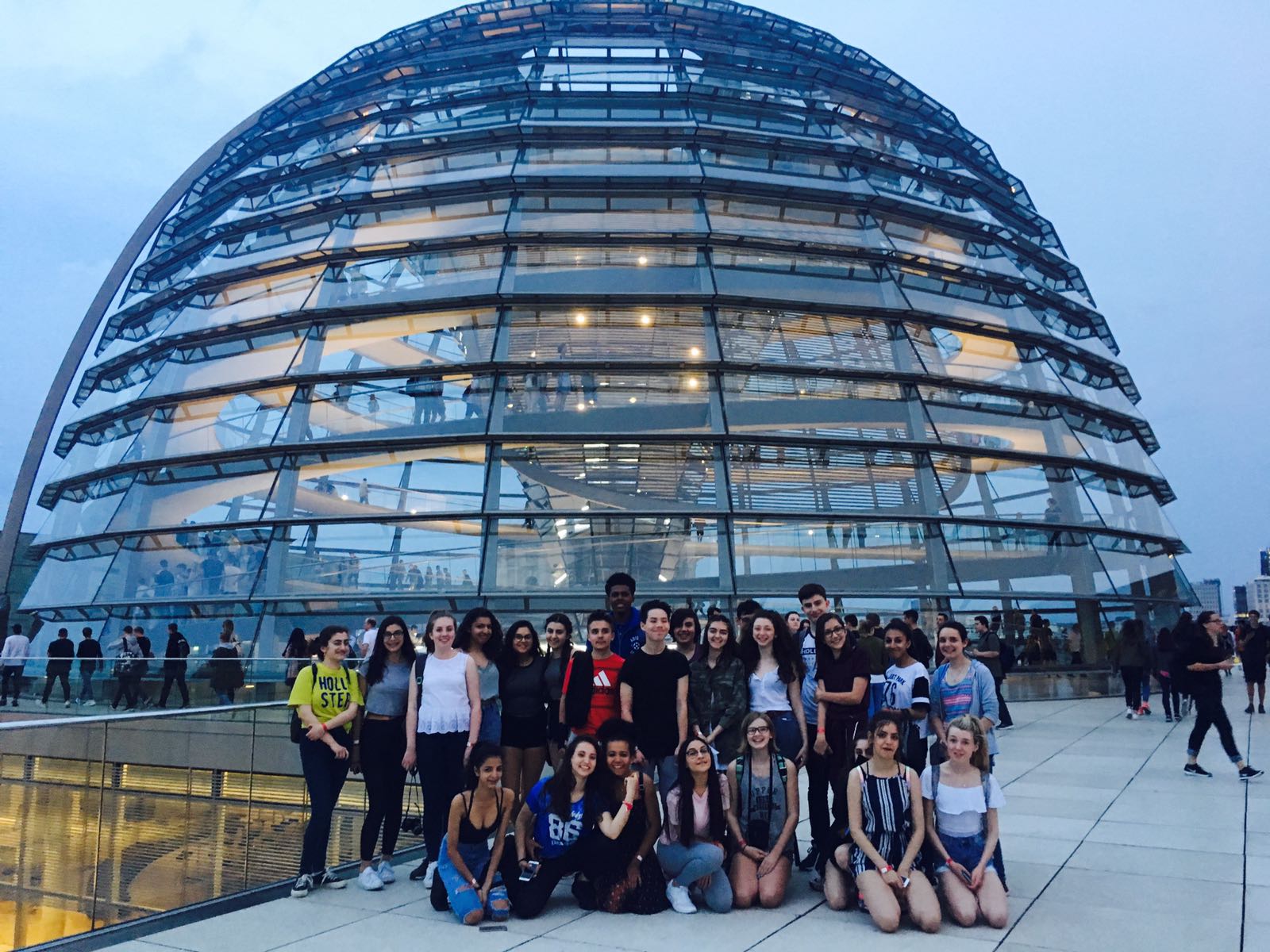 In the Easter holidays, Year 10 students studying History and/or German embarked on a five day study trip to Berlin. The trip was particularly useful for the History students as they were able to encounter many aspects of the city which are directly related to their learning about the Cold War and Nazi Germany. Particular highlights included a walking tour of Berlin, taking in sights such as the impressive Reichstag building and the Holocaust memorial; a sombre trip to Sachsenhausen concentration camp and a tour of the Olympic Stadium built for the 1936 Olympics. This really helped to bring to life events and characters the students have learnt about in their History lessons.
The trip also allowed the students to take in various impressive cultural aspects of Berlin, and even to practise their German, usually very successfully, on friendly shopkeepers and waiters.
All in all the trip was a very positive experience for the students, whose behaviour and conduct was a credit to themselves and to the school.