Y9 Boys Basketball
The Year 9 Boys Basketball team took part in the Barnet School Games at London Academy on the 21st November.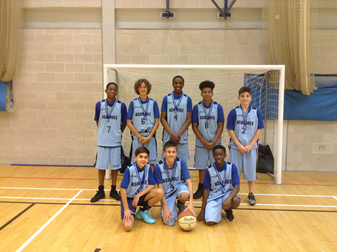 Ashmole Academy were one of four teams that competed in a round robin tournament; with matches lasting 6 minutes. Ashmole's first fixture was against St James, where they came out victorious 8-2. The second fixture was against Hendon, which was a tight game, but Ashmole Academy eventually battled through to win 5-2. This gave the team an excellent opportunity of winning the tournament.
The final fixture was against London Academy, who had won one and lost one at this stage. In an extremely close game, London Academy came out on top to win 5-3, however as Ashmole Academy had a better points difference they were crowned champions and go through to the Regional School Games Finals.
Well done to all of the students involved.