Spanish
Why Choose Spanish?

Spanish is the second most widely-spoken language in the world with over 400 million speakers. It is also one of the most spoken languages in Europe. Being able to speak Spanish can provide you with numerous academic and career opportunities. Spanish is a facilitating subject. It therefore is highly regarded by top universities and employers alike. In short, the study of Spanish is an enjoyable challenge which will improve your educational and career opportunities.
What will you learn?
A-level Spanish is a rewarding and thought provoking course of study through which you will have the opportunity to use the Spanish language to explore relevant issues to Spanish-speaking countries. As with studying any language, there are four key skills that you will acquire with A-Level Spanish (Speaking, Listening, Reading & Writing)
Knowing how to speak Spanish will enable you to communicate with more people and address audiences. At A-level, you will access and reflect on a number of different authentic resources, including Spanish films, TV shows podcasts and news articles.
The main themes for Year 12;
Modern and traditional values (Changes in family, Attitudes towards divorce and marriage, The influence of the catholic church)
Cyberspace (The influence of the Internet, Social media, Mobile phones in society,
Equal rights (Women in the workplace, Macho culture and feminism, LGBT rights)
Regional identities of the Spanish-speaking world
The influence of celebrities on Spanish-speaking societies
The main themes for Year 13 are;
Multiculturalism (Immigration, Racism ,Integration,
Spanish-speaking political regimes (monarchies, dictatorships and democracies)
You will also complete an in-depth study of the Almódovar film, Volver, in Year 12 and the Mexcian novel, Como Agua para Chocolate in Year 13. You will also complete an Independent Research Project, which allows you to focus on an aspect of the Spanish-speaking world in much more depth.
Why study Spanish at Ashmole Sixth Form?
The Spanish department at Ashmole has a proven success in achieving high results. Many of our students go on to study Spanish at university, either as single honours or in combination with another subject. The course provides a useful knowledge of and insight into Hispanic culture, both contemporary and historic. The skills fostered over the course will also prepare students well for foreign travel, further education and employment.
The Individual Research Topic enables students to develop a variety of transferrable skills ready for university and employment, which include;
presentational and communication skills
an ability to work to a deadline
an ability to use initiative and work independently
a good understanding and application of Spanish language and grammar
Visiting Speakers/Visits
We recommend students independently visit Instituto Cervantes in Westminster (www.londres.cervantes.es/en/default.shtm )
We arrange immersion days for our Spanish students
There is also a work experience which we recommend organised by Halsbury Travel, which has a range of options for different budgets . (https://www.workexperienceabroad.co.uk/)
Which subjects go well with Spanish?
Spanish is a versatile subject. It pairs well many A-Level subjects, in particularly with History, Economics, Law, Media and English..
Where it will lead you?
Apart from the enjoyment of being able to understand and speak a foreign language, the Spanish A level course is both academic and culturally enriching. Spanish can be combined with virtually any university course you can think of from Economics to Environmental Sciences. It may open up possibilities if you are planning to do a year abroad as part of your degree: for example a year in South America studying, working or travelling can be a wonderful experience.
Click here for full details of entry requirements and course structure
For more information on subject content structure please click here for the Sixth Form Information Booklet.
For admissions criteria for each subject please click here for the Sixth Form Prospectus
Subject Ambassador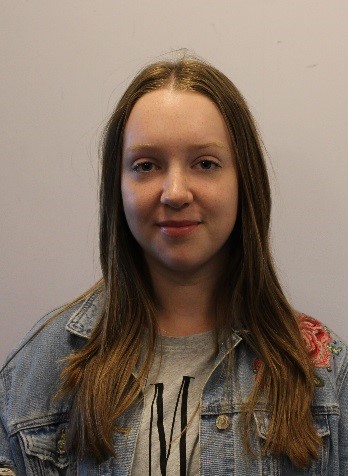 I am currently a Year 12 student studying Spanish as part of my A Levels. I chose this subject because I have a passion for languages and want to be able to communicate with all kinds of people in different parts of the world. I think it is important to immerse yourself in different cultures and understand the traditions of the people. I also love to travel so experiencing new cultures, cuisines and landscapes has provoked my interest in studying languages.
As a subject ambassador for Spanish, I have had many opportunities to inform and educate younger students in the transition to A Levels. I encourage that they consider taking Spanish with it being such a widely spoken language; you can develop many useful skills for later in life. In addition, Spanish is not only spoken in Spain, but also in many countries in South America, which allows you to expand your horizons and opportunities in the world. Personally, I would love to travel either before or after University, so speaking a language fluently would be extremely useful to me. Moreover, the Spanish course at Ashmole is thoroughly enjoyable as not only do we study key vocabulary and interesting topics, but we also learn about popular Spanish films, literature and festivals.
In lessons, we are encouraged to speak primarily in Spanish to improve our fluency in the language, which I have found very beneficial, as we have all greatly advanced without realising. Moreover, Spanish lessons take place in a relaxed and comfortable environment where you can ask questions and get help with exam preparation. We also take part in group discussions and Spanish presentations where everyone can give their opinions on topics or find extra articles and videos outside of the classroom.
Overall, I believe taking Spanish as an A Level is a very good choice as it widens your opportunities and opens the door to more life experiences whether it be travelling, work or school. Having the skill of speaking a language fluently will always be extremely beneficial.
To hear from our former students click here