Sixth Form Centre
We recognise that the quality of facilities can help students excel. The new 6th form centre has a university style atmosphere to prepare students in making the transition from 6th form to higher education easier.
We therefore have the very best in terms of accommodation and resources providing superb opportunities for the students to increase their enjoyment of school life, as well as having the latest teaching opportunities.
In 2014, the new Sixth Form Centre, with a Starbucks Café, a social learning area and a high tech study centre suitable for e-learning was opened.

New Sixth Form Centre - Front View


First Floor Student Study Centre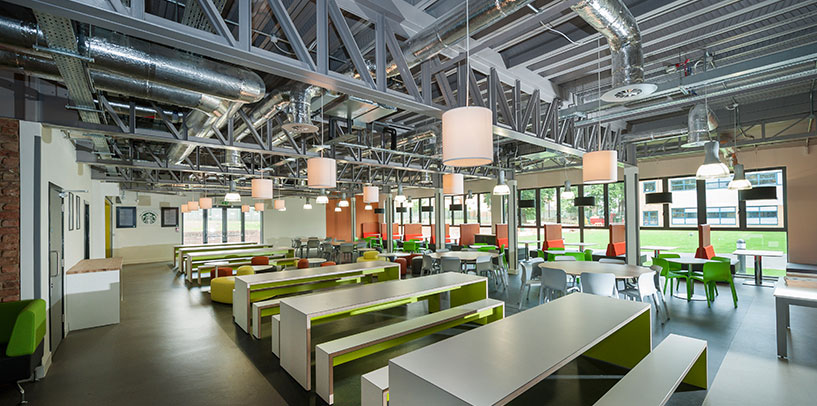 Ground Floor Cafe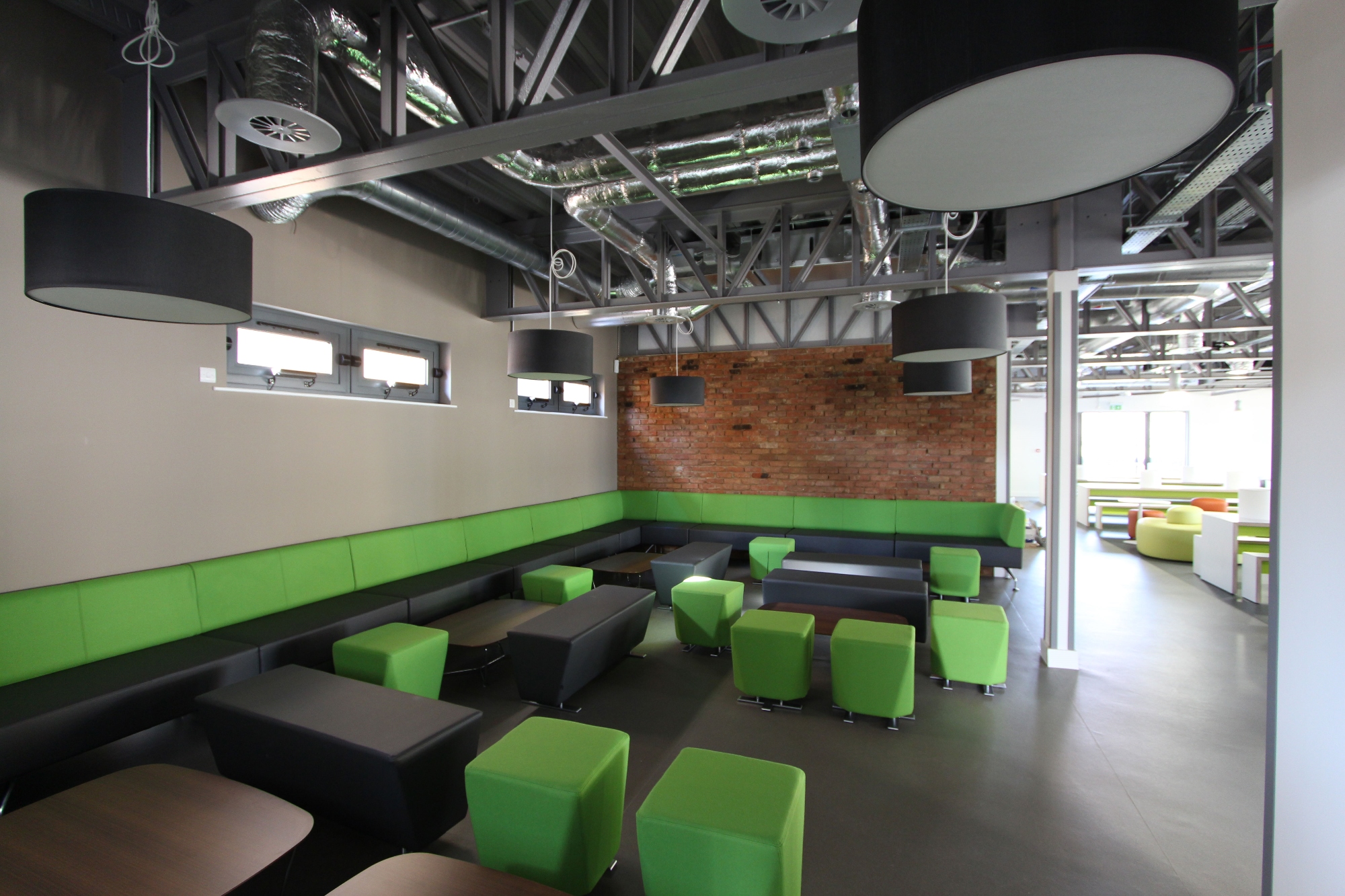 Ground Floor
Cafeteria System

The Starbucks cafeteria is situated downstairs in the Sixth Form Centre and is open between 7.30 am and 4.30 pm for Sixth form students only, selling hot and cold drinks and snacks.
The school refectory sells hot and cold food at morning break and lunchtime with Sixth Form students taking priority in the queue. They eat formal meals in the Refectory, though some prefer to eat in the courtyard or the Sixth form Centre.
The social area provides an area where students can study in groups or spend some time socialising with friends.
Silent Study Area

Upstairs in the Sixth Form Centre is a silent study area which has a full time librarian to support students throughout the day.

The silent study area is open from 7:30am until 5pm allowing students to study in silence throughout the day.
The silent study area also has a number of computer suites, printers and USB ports to enable the use of tablet or laptop technology to be used.