Science Faculty
Curriculum
At Ashmole Academy the science curriculum is designed to constantly develop detailed knowledge of scientific concepts, alongside improving students' mastery of scientific skills.
Students study science as a subject in KS3.
At KS4 the lessons are separated into Chemistry, Physics and Biology.
Students can choose A-Levels in Biology, Chemistry and Physics.
The KS3 Science Curriculum at Ashmole Academy is underpinned by five subject specific curriculum pillars: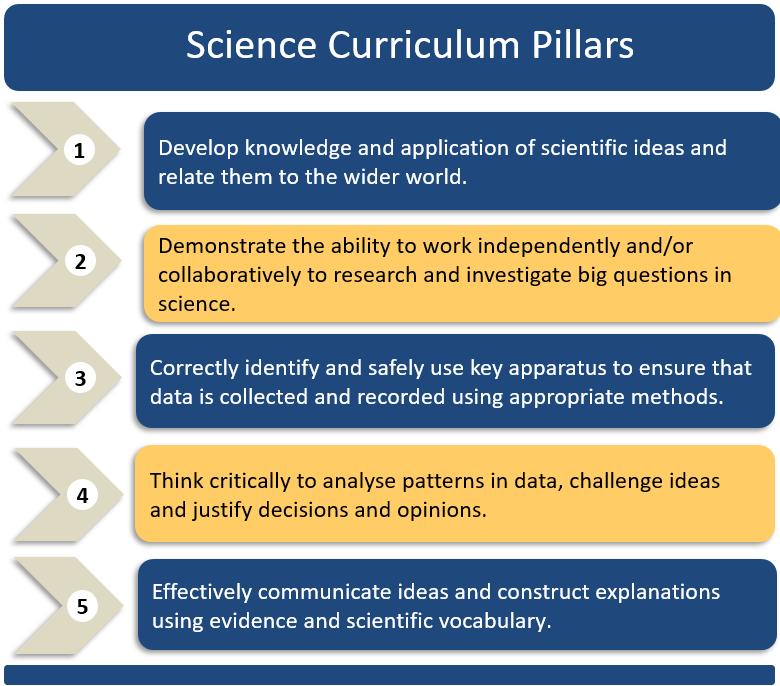 These pillars make explicit the purpose of learning science, including the knowledge and skills that are developed over time. The pillars are referred to in every lesson, enabling students to link new learning to what they already know and can do.

Extracurricular
Students are able to take part in many science-centred extracurricular activities with some focus on examination performance. Younger students can join a Science Club and perform innovative experiments. Students of all ages have the opportunity to take part in national competitions.
A-level students are given an opportunity to undertake independent research projects in an area of their choosing.
Each year we host guest lectures from a range of professional scientists aimed at a range of age groups, often using specialist equipment not normally found in schools. The school celebrates Science Week each year and actively promotes Science to the wider community, including local schools, parents and friends of Ashmole.