Politics
Curriculum
The Politics A-level curriculum examines British politics, US politics and the key political ideologies, meaning our students will have a sound knowledge of political systems as well as the theories underpinning it. Students will understand the nature of the political systems, how they have developed and be able to judge their effectiveness and fairness in the 21st century.
Politics students will develop their own political opinions and be able to form conclusions on past and current events. This course offers exciting opportunities for debate and demands clear, analytical and evaluative thinking.
The Politics curriculum is underpinned by 6 subject specific curriculum pillars: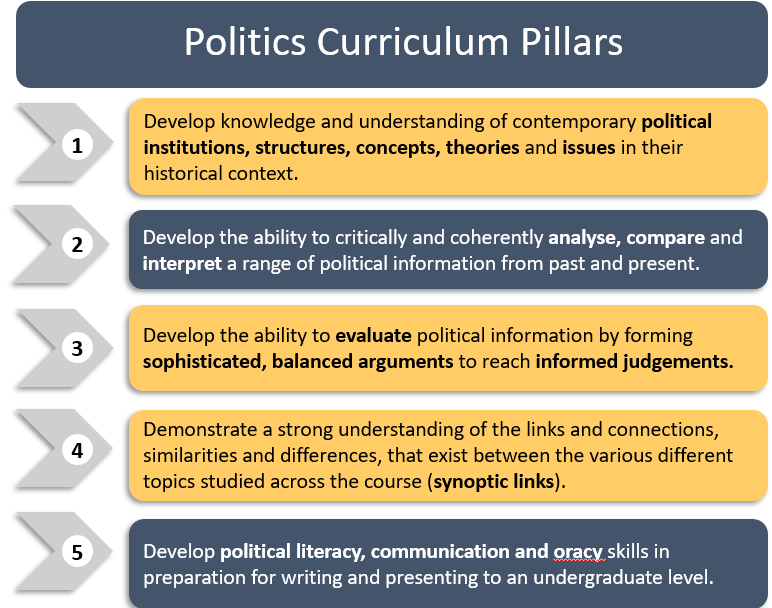 These pillars make clear the key knowledge and skills students' will develop across the two-year course. The pillars are referred to in every lesson, enabling students to link new learning to what they already know and can do.
Extra-Curricular
Politics offers a wide range of extra curricula opportunities including virtual meets and discussions with MPs and other elected representatives, a tour of the Houses of Parliament, debate clubs and hosting a range of external speakers to enrich students' understanding of the subject.