Old Ashmolean Association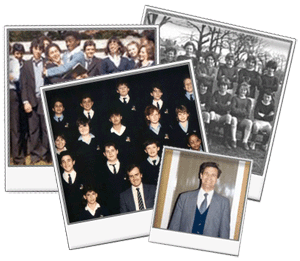 The academic year starting September 2007 saw Ashmole School celebrating 50 years on its present site, in Cecil Road. Many of you will be aware that in September 2004 we moved into brand new facilities based on the same site.
In recognition of our 50 year celebration we have formed an old pupils' association - "Old Ashmolean Association". The annual fee is £5 which enables us to send you the school newsletter which is published termly. We will also set up a database so that we can put old pupils in touch with one another.
If you would like more information about joining the "Old Ashmolean Association" please contact Linda Jones via the school's postal address or, if you prefer, email her on ljo@ashmoleacademy.org.
Click here to download an Old Ashmolean Association application form.
Howard Silverstone (1971 to 1978) has kindly volunteered to be the US contact for the Old Ashmolean Association. He is based in Cherry Hill, New Jersey and can be contacted at: hsilverstone@forensicresolutions.com

Old Ashmolean Rugby Football Club
Click here if you would like further information and contact details for the OARFC
To view the PDF documents below you may need to install Adobe Reader

Previous Fund Raising Events
26/04/13 Old Ashmolean Reunion:
Nearly 200 people attended the reunion which attracted staff, both past and present, and former students, in particular a large group who attended Ashmole School in the mid 70's. One such student made a trip from the United States especially for the event. Photographs taken on the evening and some historical ones that were on display can be seen below.