Music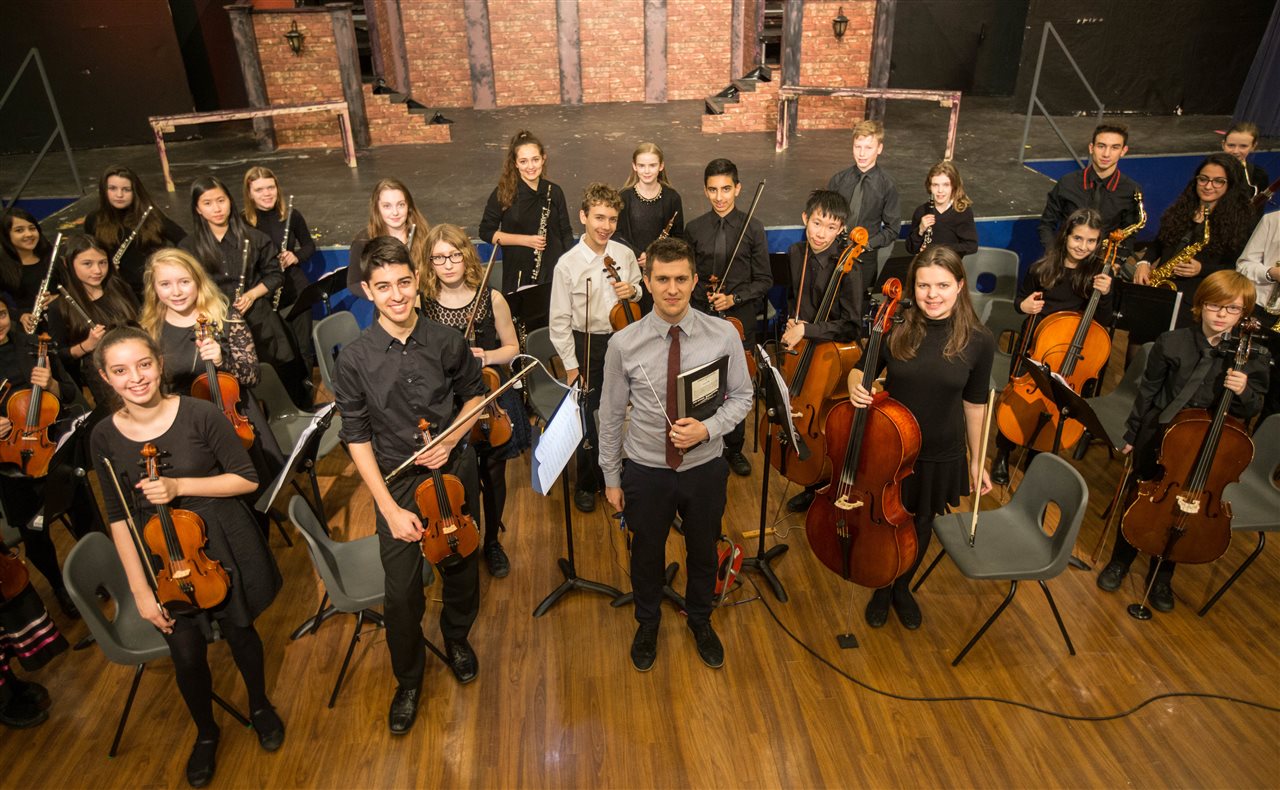 Curriculum
Music is an integral part of the Ashmole community. Pupils experience live music in their assemblies, at lunchtime concerts and in the numerous performing opportunities we offer, including whole-school productions, the Christmas assembly and our series of summer 'Proms.'
Our skills-based curriculum aims to make music fun for all. We teach performing skills using keyboards, ukuleles, tuned percussion and drums, alongside a great deal of classroom singing and the use of music composing software. We offer a diverse range of topics at Key Stage 3. Our aim is for all pupils to have created and performed a wide range of music from contrasting genres and cultures. We teach them to express thoughts and opinions on music they experience and we intend for all of our students to appreciate the place of music in their world.
From year 10, music is an option subject and builds upon the elements introduced throughout Key Stage 3. By the start of the GCSE course, pupils will already be familiar with the use of subject-specific terminology to appraise music. They would further develop this skill in order to prepare for their appraising exam in year 11, contributing 40% of the exam grade. Alongside this, composition and performance will each contribute 30% respectively. Students taking music as an option subject at Key Stage 4 and 5 are expected to participate in the extra-curricular activities, such as Senior Choir and their choice of instrumental ensemble within the department. They should also undertake vocal or instrumental tuition, which can take place in school.
The Eduqas A level in Music is taught at Ashmole and continues to grow in popularity.
The department is equipped with three classrooms, a music technology suite, a recording studio control room and a number of practice rooms.

Gifted and Talented
Gifted and Talented students are identified by their classroom teachers. They are pupils that show an outstanding level of engagement and all-round musicality. This is sometimes evidenced through Trinity / ABRSM graded exams but quite often through a range of performing opportunities in and out of the classroom. These students are actively encouraged to take full advantage of all the opportunities available to them within the department.

Extra-curricular
Ashmole offers lessons in piano, drum kit, clarinet, saxophone, flute, oboe, trumpet, trombone, French horn, acoustic guitar, electric guitar, bass guitar, violin, viola, cello, double bass and voice. Information regarding fees and applications can be found in the extra-curricular section on this website.
We have a number of extra-curricular activities available both during lunchtime and after school including rock / pop bands within the year groups, two choirs, Orchestra, Chamber Ensemble, Soul Band, Music Theory top-up classes and the Showband, who accompany the musical production. Other ensembles, for instance a folk band, may be put together as we approach a concert, reflecting the skills and interests of our musicians.
Please see our Extra Curricular Timetable (below) for more information.