Music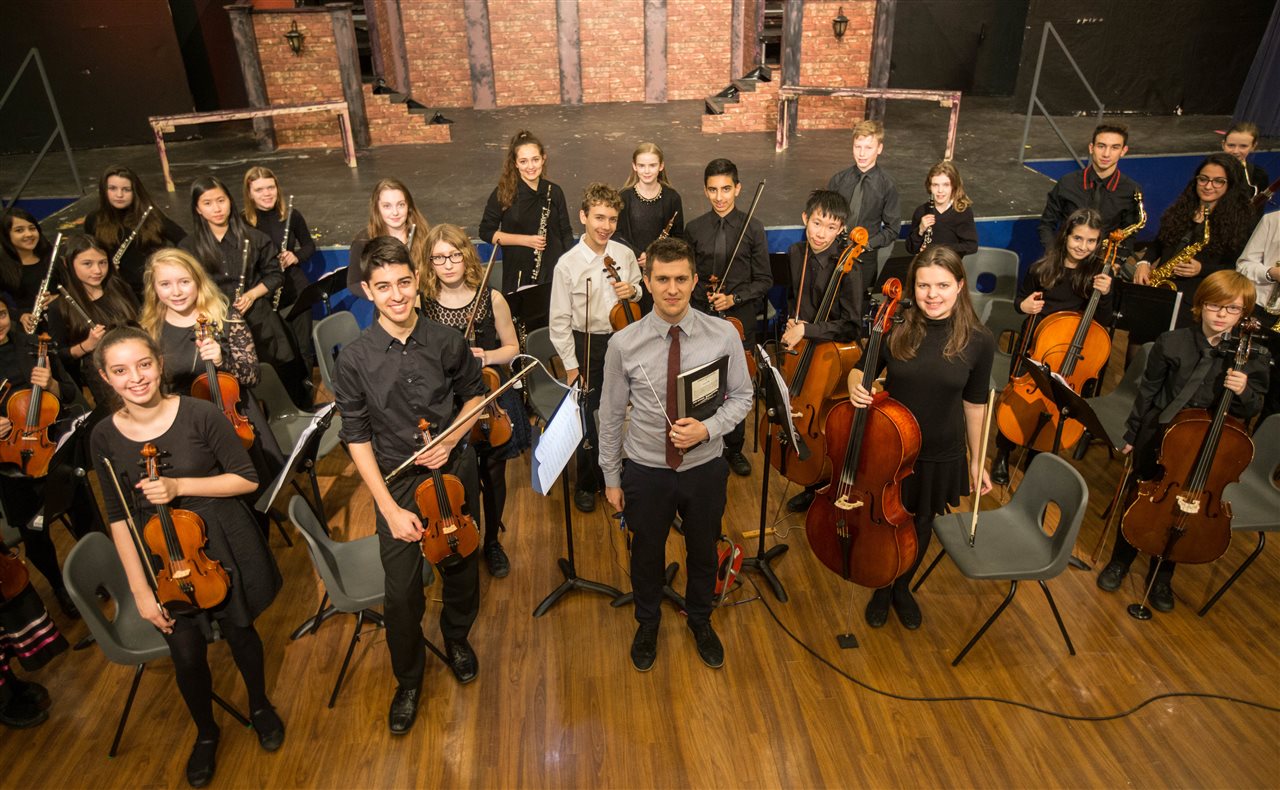 Curriculum
Ashmole Academy achieved Specialist Music College status in 2006. As a result Music has gone from strength to strength, not only within the school but also in the wider community.
Music is a form of communication and personal expression and it is best experienced through participation. Music forms part of an individual's identity and is an integral part of all cultures. At Ashmole students study the music of different cultures with an emphasis on exploring their shared elements.
In Years 7 and 8 students work in mixed ability sets and follow a broad, skills based curriculum with a focus on performance, composition and musical literacy. At Key Stage 4 Music is an option subject and students work towards the Edexcel GCSE course. The key areas of the GCSE course are composition, performance and analysis (listening exam). The performance and composition controlled assessment coursework makes up 60% of the course and the listening exam is 40%. Students taking music as an option subject at Key Stages 4 are expected to participate in the extra-curricular activities within the department and undertake instrumental or vocal tuition.
The department is equipped with two classrooms, a music technology suite, a professional standard recording studio and a number of practice rooms.
Gifted and Talented
Gifted and Talented students are identified by the last ABRSM or Trinity grade taken and passed, and if they have not taken exams, by current attainment. If certain criteria are reached they are invited to join our Music Scholarship Programme alongside those students who have been admitted to Ashmole as Aptitude students. These students are actively encouraged to take full advantage of all the opportunities available to them within the department.
Successful students from the Music Aptitude auditions automatically become part of our Music Scholarship Programme throughout their years at Ashmole. They will also participate in various performances and concerts throughout the year.
Year 7 Music Scholars work towards completing their Trinity Bronze Level Arts Award.
Extra-curricular
Ashmole offers lessons in piano, drum kit, clarinet, saxophone, flute, oboe, trumpet, trombone, French horn, acoustic guitar, electric guitar, bass guitar, violin, viola, cello, double bass and voice. Information regarding fees and applications can be found in the extra-curricular section on this website.
We have a number of extra-curricular activities available both during lunchtime and after school including Rock Bands, two choirs, Orchestra, Advanced String Ensemble, Jazz Band, Glee Club, and Advanced and Junior woodwind ensembles.
Please see our Extra Curricular Timetable (below) for more information.