Guest Speakers
We are thrilled to be able to invite a number of practioners, universities and past students in to speak to our current MedSoc cohort. These sessions have proved very informative.
If you would like to come to speak to our MedSoc or Science students about your field or advice on applications please contact: staff@ashmoleacademy.org FAO G&T Coordinator.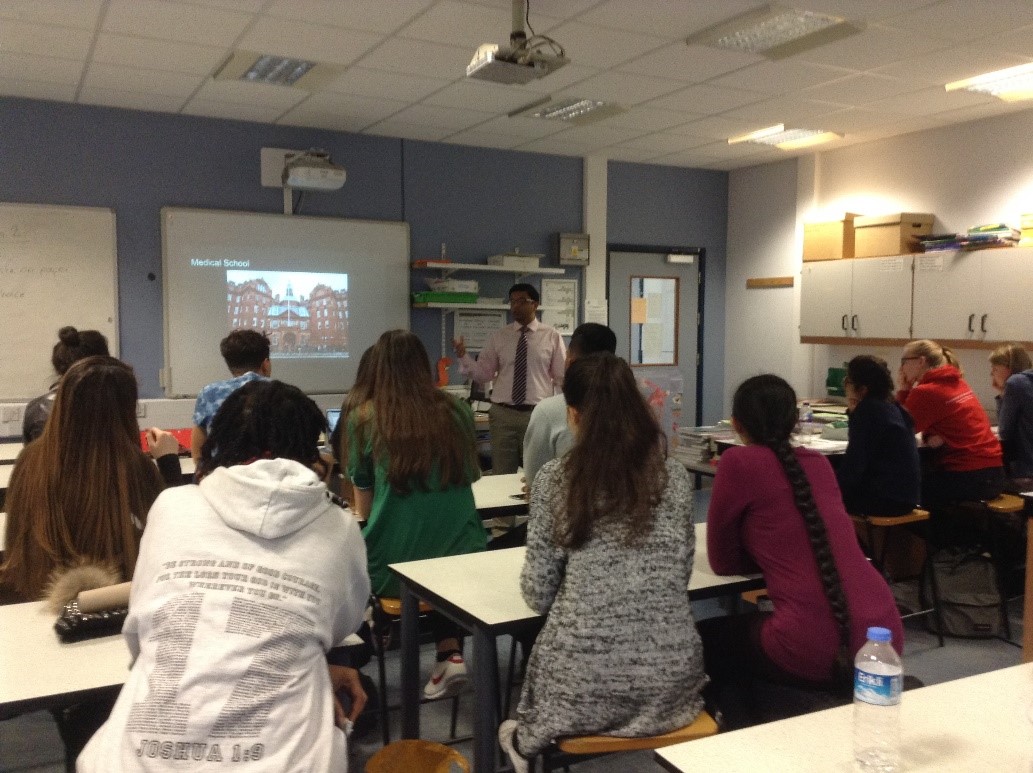 Guest speakers 2017/18
Guest speakers have come to speak to MedSoc from multiple stages and areas of medicine and dentistry. Ashmole Alumni Tharushi introduced us to the different styles of teaching at university and generally talked to us about what life at university can be like. Mimi, a student of dentistry, gave an interesting alternative course to medicine. Two other Ashmole alumni developed our understanding of interview styles and alternate paths into medicine. Both also sparked a discussion of medical ethics. We were also lucky enough to have Dr. Shah come in to discuss his career journey into training in geriatrics. He revealed both the rough and rewarding aspects of medicine, from 80-hour weeks and the pressures of responsibility, to the saving of a life. All our speakers have helped us to better understand the career we have taken an interest in and how to act now as we embark on this journey.
In addition we have been running weekly debates from NHS funding to organ donation with our Junior (Year 9 to 11) and Senior (Year 12 to 13) MedSoc. We have also had the opportunity attend lectures at Kings College and an ethics workshop at Bart's Pathology Museum.
Zoe, Year 12