Geography
Curriculum
Geography helps young people to understand the world in which they live. Students also learn to appreciate the variety of physical and human conditions on the earth's surface and to develop some understanding of the relationships between people and environments. Through the study of Geography students develop a wide range of social, intellectual and analytical skills which help equip them for the world outside. It is studied by all students at Key Stage 3 where students learn about Extreme Weather, The World's Oceans, Global Challenges, Ecosystems, Tectonics and Cold Environments.
At Key Stage 4 students follow the Edexcel Specification B Course. As part of the course students will complete two field trips, one to a human environment and one to a physical environment; students will be assessed on these studies as part of their GCSE examination.
At A Level students study the Edexcel course. The course includes topics such as Tectonic Processes and Hazards, Globalisation, Superpowers, Water Insecurity, Energy Security and Coastal Change and Landscapes. In addition, students complete an independent fieldwork investigation of between 3000-4000 words, alongside a residential field trip to Suffolk and an investigation into changing areas in London, such as Kings Cross and Tottenham.
The Geography Curriculum at Ashmole Academy is underpinned by four subject specific curriculum pillars, designed to support students in developing their understanding of Geography over time and to allow them to develop as Geographers.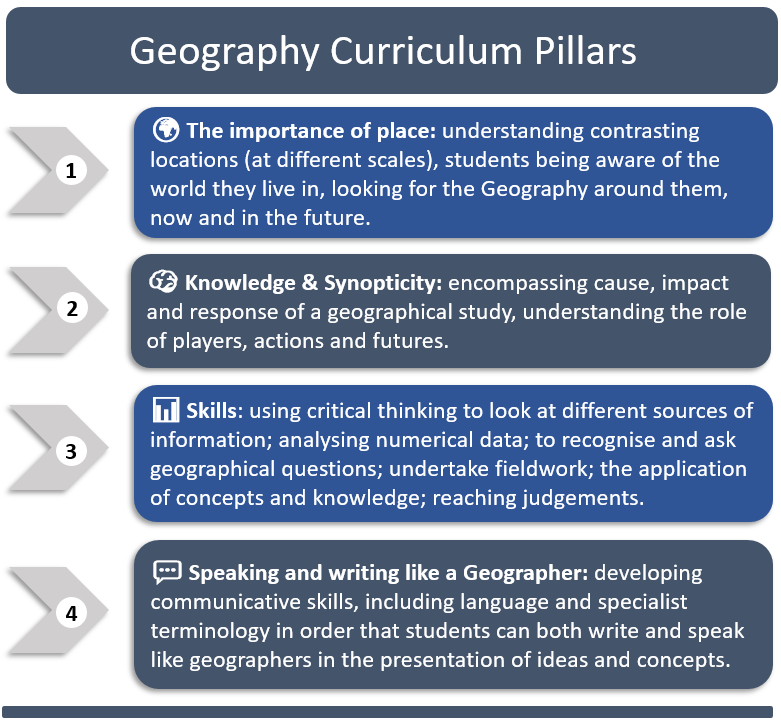 The pillars are referred to in every lesson, enabling students to link new learning to what they already know and can do.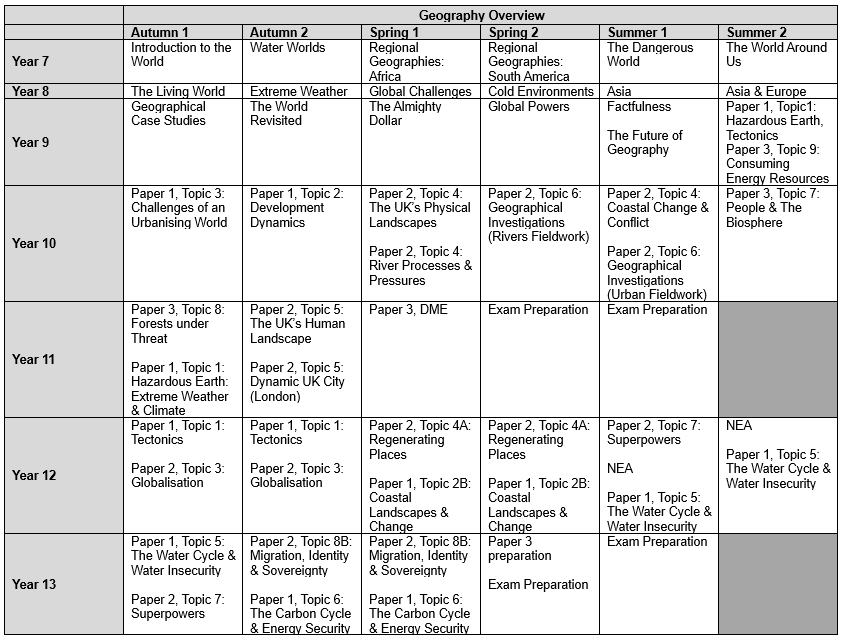 Extra-curricular
The department runs a number of field trips throughout the year for GCSE and A Level courses.