Sixth Form Centre
"The care, guidance and support for students throughout the school are outstanding. It has a significant impact on the personal development and wellbeing of the students and consequently on the high standards they achieve." OFSTED
We recognise that the quality of our facilities can contribute towards the success of our students. Our new Sixth Form Centre therefore offers the very best in terms of accommodation and resources, providing a superb opportunity for our students to maximise their learning and increase their enjoyment of school life. The centre has a university-style atmosphere which helps to prepare our students by making easier their transition from sixth formers to undergraduates.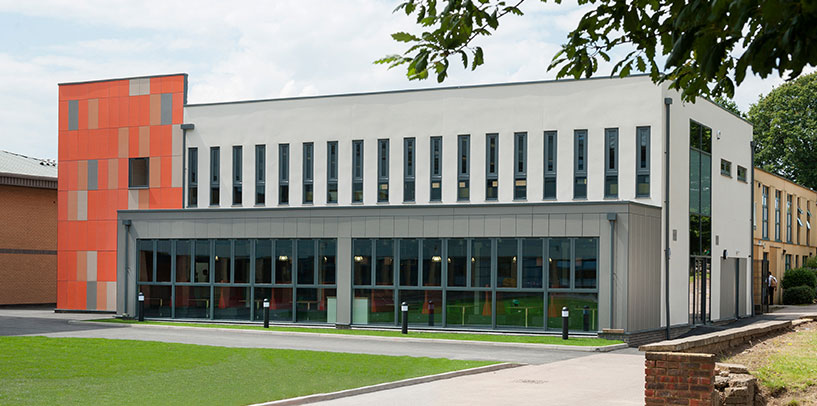 Cafeteria System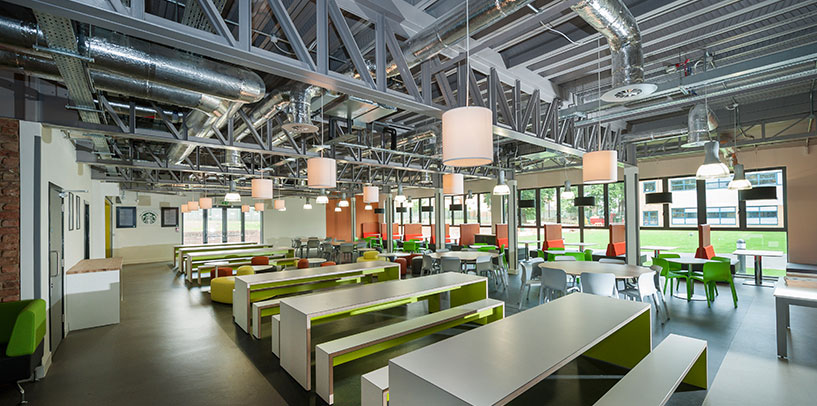 Starbucks Cafe is situated downstairs in the Sixth Form Centre and is open between 7.30 am and 4.30 pm for sixth form students only, selling hot and cold drinks and snacks.
Additionally the school refectory sells hot and cold food at morning break and lunchtime with sixth form students taking priority in the queue. Formal meals are generally taken in the refectory, though some sixth formers prefer to eat in the courtyard or inside the Sixth Form Centre.
The social area provides an area where students can study in groups or spend time socialising with friends.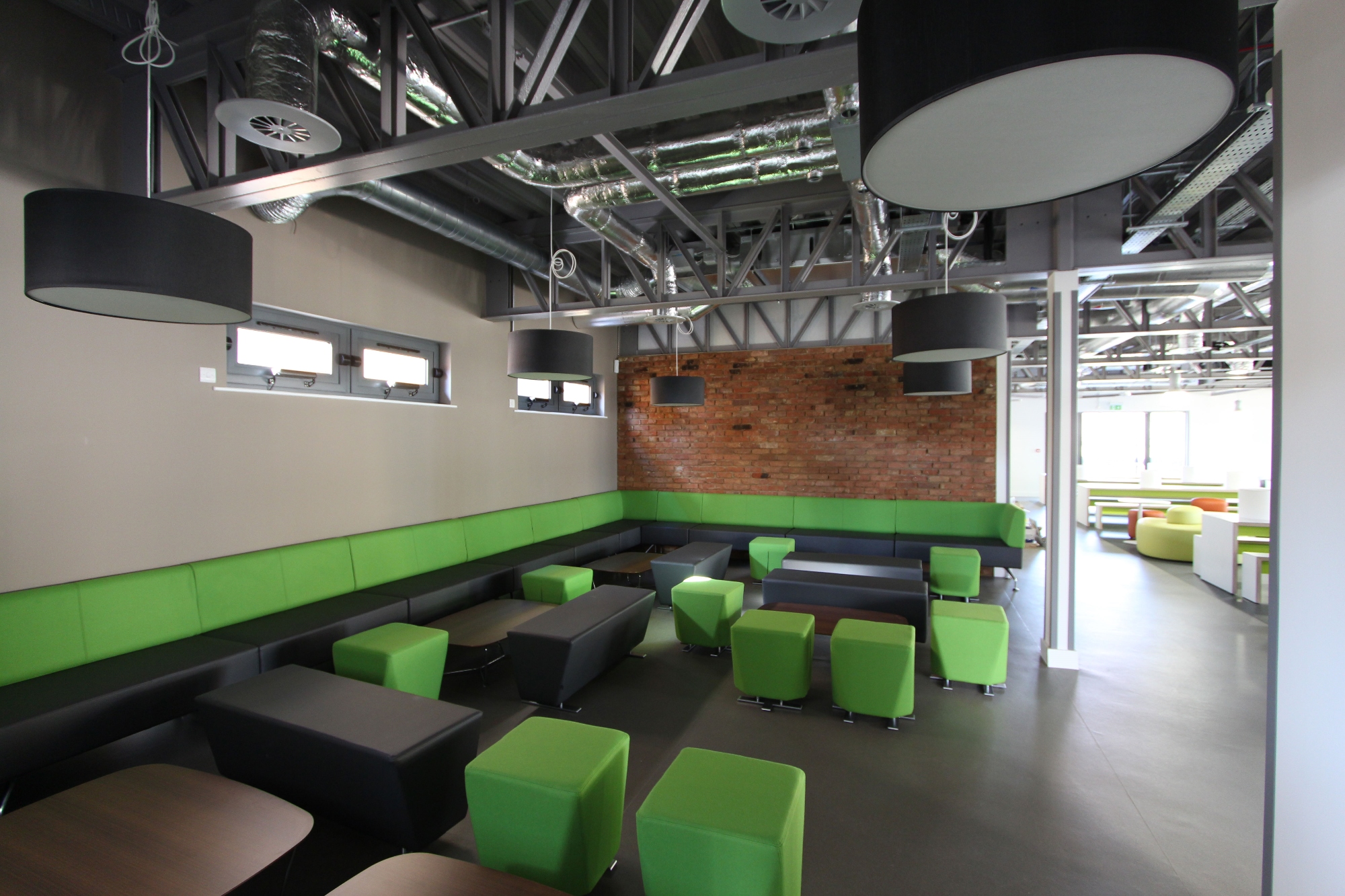 Silent Study Area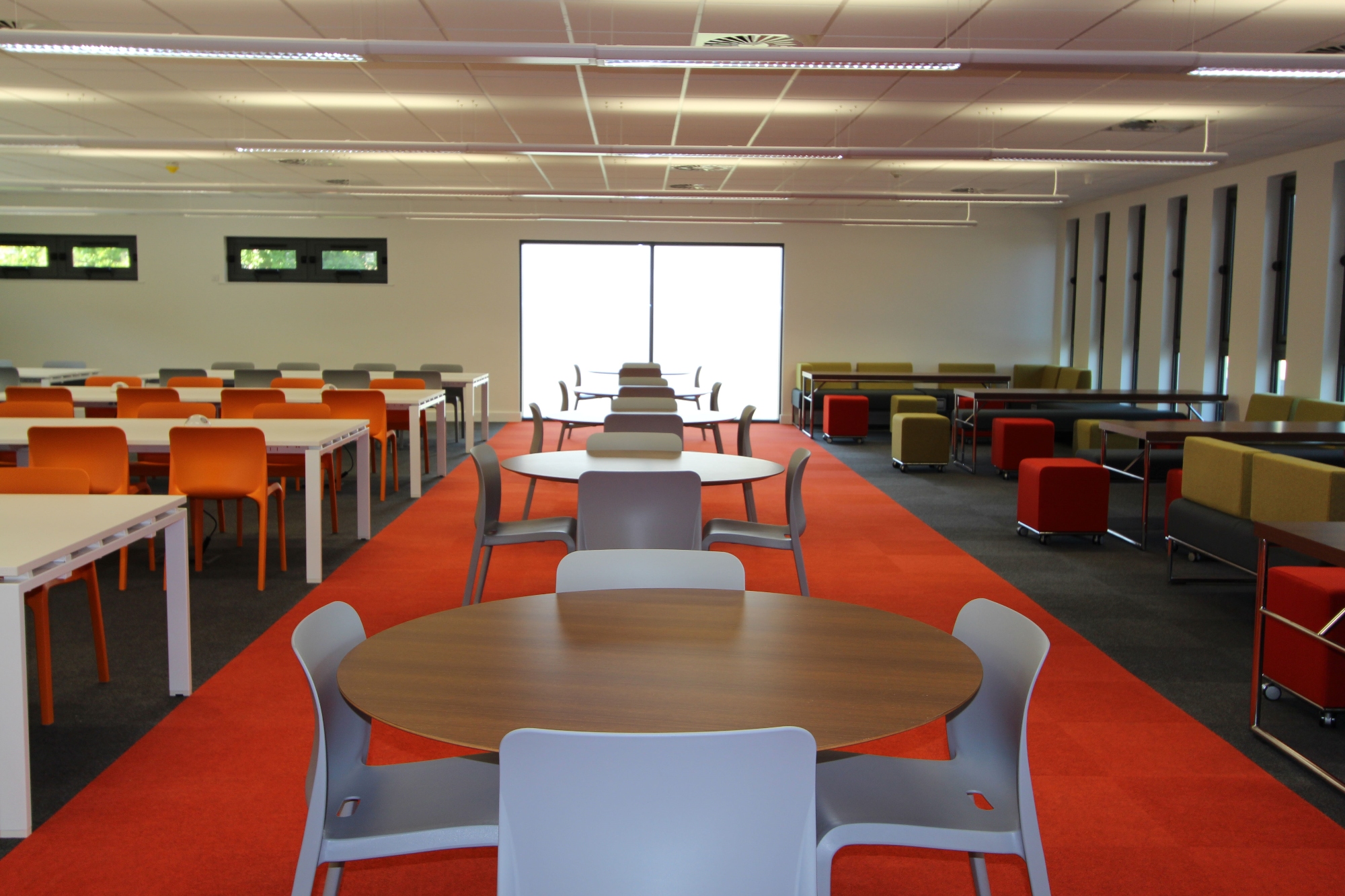 Upstairs in the Sixth Form Centre is a silent study area which has a full time librarian to support students throughout the day.

The silent study area is open from 7:30am until 5pm allowing students to study in silence throughout the day.
The silent study area also has a large number of all-in-one computers, a high-volume printer and many widely distributed USB ports facilitating the use of tablet and/or laptop technology.
More photographs of the Sixth Form Centre are available here.