Golden Oldies Christmas Party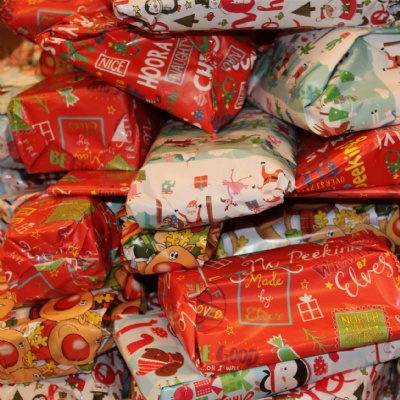 On 5th December, the Year 12 Business BTEC Team hosted the Golden Oldies Christmas Party, which was a very successful afternoon for all involved. Before the event, the team called care homes to invite them to our event. They also promoted the event in assemblies, to encourage students to donate money and presents by arranging fundraisers such as Kahoot and Fifa tournaments at lunchtime. The design team were responsible for decorating the venue, the catering team prepared the food, the logistics team were responsible for the tables setting, and the rest of us helped prepare everything else. Every guest was greeted at the door and kindly escorted to their tables. During the event, the guests were offered tea and coffee and live music from the Music department, and a surprise visit from Santa. Every guest received a present. The guests enjoyed themselves, and left with smiles across their faces. The students also enjoyed themselves, having conversations with the guests, and serving them with food and drinks.
Overall, the event was very successful. Well done to all the students involved and thank you for everyone who donated money or presents. The BTEC team worked very hard to ensure that the event was successful and we would like to thank all students involved in making it such a great success.
George - Year 12 - Business BTEC Ambassador. ​