Sociology
Why Choose Sociology?
What will you learn?
You will learn about the key institutions within society such as the family, the education system and the criminal justice system. You will study about how perspectives such as Marxists and feminists view these institutions and how sociologists choose to research them.
Students will look at questions such as:
Why do people commit crime?
Why do some students outperform others in the education system?
Why have families changed in shape and size?
What research methods are best to research the education system?
Why study Sociology at Ashmole Sixth Form?
Students studying Sociology at Ashmole will have access to a full video library on firefly to support their learning. These videos will be a mix of sociological studies and documentaries to illustrate the concepts learned in class. Students will also find that their lessons are rich with topical examples to help bring the concepts to life.
At Ashmole, students will also be given a comprehensive list of past questions, possible future questions and model answers so that they are fully aware of what to expect on their final papers.
Which subjects go well with Sociology?
Psychology goes well with Sociology as there is an overlap between the two subjects in the research methods elements of both courses. Any essay based subject is also complementary but it may surprise some students to know that sociology also has links to the sciences. Considered by most to be a 'social science', sociology often takes objective methods found in the natural sciences and applies them to its study of society. As a result, an understanding of the scientific method would be an advantage.
Where it will lead you?
Sociology is a subject that can lead to a range of career paths – some of which are listed below:
Community Development Worker, Family Support Worker, International Aid/Development Worker, Journalist, Social Researcher, Social Worker, Teacher, Youth Worker
On top of this, Sociology is a well-respected A level that can lead to degrees in Sociology itself as well as Criminology, Law, Philosophy and a wide range of connected subjects.

For more information on subject content structure please click here for the Sixth Form Information Booklet.
For admissions criteria for each subject please click here for the Sixth Form Prospectus
Subject Ambassador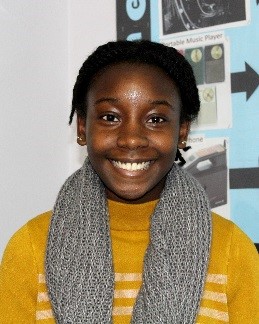 "I think that Sociology is an A level that everyone should take as it broadens your knowledge about society and it also informs young people about current political issues and how these issues affect us. My main reason for encouraging potential students to take this course is that it encourages you to be a critical thinker and it enables you to analyse political issues. As subject ambassador for Sociology, I found one of the most interesting topics in the course to be the topic of education. We look at different arguments about whether the education system is 'ethnocentric' or not and whether the education system favours girls more than boys. Having sociology as an A level means someone can go into various areas such as journalism, law, politics, criminology and many more due to sociology being such a versatile subject."
To hear from our former students click here