Product Design
Why Choose Product Design?

Studying Product Design gives you the broad theoretical knowledge and practical skillset you'll need to use production methods and materials creatively. As a 3D designer you are at the crossroads of a number of different skills. You will have to be creative in order to imagine the shape and function of the object, whilst also understanding about manufacturing processes, materials and marketing. 3d Design is a very satisfying career. You have an idea and then with the use of modelling by hand or through computer simulations it comes to life.
What will you learn?
During the course of the 1st year you will develop a range of different skills that can be used for coursework. Some of the projects include; marker rendering, designing and modelling a toothbrush, designing a brand logo, designing a 3D model through the use of 2D designer and a team project designing and manufacturing a scale model of a building.
Alongside this you will learn about materials and manufacturing and the impact this has on cost and design aswell as being able to apply mathematical and scientific principles to design problems.
During the second year, students will start coursework which is 50% of the final marks. The coursework takes a commercial design approach to solving a problem whilst also working with a client. Most students design and manufacture an architecture building for a client.
Why study Product Design at Ashmole Sixth Form?
The Product Design department have a wide range of facilities to choose from to facilitate the ability to design and manufacture products. There are 3 workshops, 3 ICT suites equipped with design software such as 2D designer, Solidworks, Google sketchup, and Photoshop, a large laser cutter for CAD/CAM, a vinyl cutter and a 3D printer. Students are permitted to make use of these facilities during study periods to continue with project or coursework. Students also have an opportunity to speak to the teachers and the department technician who can provide advice and guidance on their projects.
Each project enables students to develop a variety of transferrable skills ready for University and employment. These include; presentational and communication skills, an ability to work to a deadline, commercial and entrepreneurial skills, problem solving skills, the ability to use your initiative and work independently, team working skills, visual and spatial awareness and a good understanding and application of design software.
Visiting Speakers/Visits
Aswell as your studies you will also have an opportunity to speak with visiting speakers, many of which are former students of Ashmole who are now working within the Design industry. Some of the recent visits include:
Chris Magoba who currently is working Disney
Ziwen Cai working as an Architect
Jake Newton
Click here for more on what they are doing in the alumni section

Which subjects go well with Product Design?
Most subjects go well with Product Design however the following subjects are particularly useful; Maths, Physics, English Literature, Art, Business Studies.
Where it will lead you?
There are a vast number of employment opportunities in Design. These include, Architecture, Product Design, Interior Design, Industrial designer, Graphic designer, Furniture designer, Advertising, Automotive engineer, Production designer, Game Design and many more.

For more information on subject content structure please click here for the Sixth Form Information Booklet.
For admissions criteria for each subject please click here for the Sixth Form Prospectus

Subject Ambassadors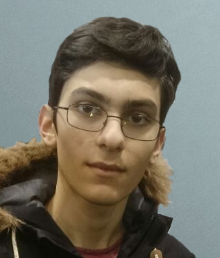 "I chose Product Design as a subject because it really interested me. You are given the opportunity to visualise and create real world products and prototypes, which no other subject will offer you. Product design offers you a huge variety of software, tools, processes and materials to help make your A level coursework the very best. What's great about product design is that you really put your own thought into your work. Everyone's will turn out different; it adds some originality which I think is missing from most some subjects.
It's been a single term so far, yet I have already learnt so much. We have explored different areas of design and concept sketching, real world prototyping, manufacturing processes, materials, architectural modelling and some elements of Computer Aided Design. I was specifically interested in the architectural modelling because I was familiar with the materials used. I used this to my advantage in the design phase, as I knew how the materials functioned.
In the department, I take the role of Product Design ambassador. As an ambassador, I help out with events afterschool such as sixth form evening or secondary transfer, specifically showing younger students our best work and explaining the course to them. I also have the ability to pitch ideas to the department to make the subject better. After my A levels, my plan is to further study Product Design at a Russell Group University.
I think Product Design is a very good choice for A levels. It is one of the only subjects left that still has a significant amount of coursework contributing to your overall grade. It is 50% coursework and 50% examination. The part I've noticed about Product Design is all of the content is quite enjoyable. The theory is interesting and the coursework is fun. You get to create your own designs in real life to a very high level of detail. Personally, I think the most important aspect of Product Design is everything you make is your own design. The teacher will not give you a design to make. That means each piece you produce will be completely unique and different from the rest of the class. You can learn from other peoples' designs and methods, utilising them in future iterations. This adds a level of independence to the subject, which is a new concept."
"I am a Year 12 student studying Product Design. I chose this subject because I would like to go onto do a Product Design course at University. As a subject ambassador for Product design I have spoken to students in younger years about the subject and the A level course on various occasions. In addition, I am always talking to my class members and giving feedback to the teachers about things which we believe will benefit us.
One part that I felt would be very beneficial were outside speakers coming in to tell us about careers in Design. There have been various opportunities for us to talk ex-Ashmole students who have gone on to do degrees in design such as, Product Design and Architecture. Something that I have always taken away from these talks is how well equipped the technology department at Ashmole is. They often talk about the software used in universities which many students first encounter in their first year of their degree, however they are always surprised to hear that we have some of those software's and use them, for example Solidworks is now used in the lower school, meaning students from Ashmole would go to university with prior knowledge of this software. I believe that Product Design is a very interesting subject and would encourage anyone to take it for a number of reasons. The teachers base the course around the idea of use being independent designers which approach projects in a commercial fashion, and this is great as not only does it mean that we have the freedom which designing is all about but at the same time we are developing time management, organisational and independence skills. In my opinion design is all about the freedom to be innovative, unique and independent and Ashmole provides us with all the tools and support which is needed for us to develop into designer."
To hear from our former students click here