History
Why Choose History?

Do you have an interest in the world around you and the governments and systems that run it? Do you wonder how the society you live in developed? Do you like learning about people, how they interact, and what motivates them? Do you want to know why the world is as is it today? If so, then studying A-Level History give you the tool you need to find the answers to these questions. You will learn how to think logically, analyse information, weigh up arguments, reach conclusions and defend your judgements. All whilst writing in an accurate, logical and coherent way. Finally, remember History is a highly respected and recognised qualification, which opens the door a wide range of degree courses and future careers.
What will you learn?
At A-Level you study why how major revolutions took place in Britain during the 17th century and in Russia at the start of the 20th century. The breadth study of 17th century Britain will explore major political changes, such as the execution of a King and the beginnings of parliamentary democracy. You also study change in religion, society and the economy during the same century. The depth study will explore and analyse the causes and immediate consequences of the Russian revolution, the creation of the first Communist state. A third unit will explore the nature of the witch craze that took hold in the late sixteenth century and the changing attitudes to magic and sorcery that eventually contributed to its decline. Together, students will study the social, economic, political and dimensions of the phenomenon, and the broad intellectual changes that ushered in what is often called the Age of Reason. Finally, students will also evaluate historical interpretations of the causes of the First World War and produce coursework analysing the extent to which German aggression can be blamed for the 1914-1918 conflict.
Why study History at Ashmole Sixth Form?
The History teachers at Ashmole are all, first and foremost, fascinated by history. We love the subject and have a passion for teaching the past. We have a proven success rate of giving students the skills they need to become highly accomplished A-Level historians. At History A-level we will encourage you to take your learning beyond what is done in the classroom. We will give you access to wider reading, history articles and podcasts. We run a popular A-Level History club and work to invite guest speakers as often as possible. We also run the Lessons from Auschwitz competition, allowing two students to attend seminars, meet with Holocaust survivors and visit the Auschwitz concentration camp in Poland.
Recent visitors / speakers:
Peter and Marianne Summerfield – Holocaust survivors talk
Peter Mandler – Professor of Modern Cultural History at Cambridge University
Which subjects go well with History?
Most subjects work well with History, in particular English, Sociology, Philosophy, and RS.
Where it will lead you?
History qualifications can lead to vast number of employment opportunities. These include journalism, broadcasting, teaching, research, aid work, politics, law, social work, archaeology and heritage management.
For more information on subject content structure please click here for the Sixth Form Information Booklet.
For admissions criteria for each subject please click here for the Sixth Form Prospectus
Subject Ambassadors
"History is continuously remoulding itself and our knowledge of the past is constantly changing. Every historian looks at the past from their own perspective, approaching it with their own values and political views, inevitably leading to different conclusions. Studying history at A-level has provided me with the skills to look at historical events analytically to form my own opinions. Through topical discussion and debates, the subject provides us with a clearer understanding of the world in which we live, both past and present.
Learning about the Russian revolution and specifically the Bolsheviks' rise to power during the 20th century has led to fruitful discussion about the structure of society today, allowing me a greater understanding of contemporary issues in areas such as government and politics. Living in a time of rapid change and progress, I can see the importance of drawing links between the past and present structure of society. Similarly, the study of Britain between 1625- 1701 has further broadened my knowledge of social structures and issues. As well as the relationship between king and parliament, the topic is focused on social issues of the time, such as religion and the social position of women. I find this aspect of history particularly interesting as the issues are still very much prevalent in today's society and it is fascinating to see just how much progress has been made over time.
As well as studying the curriculum within lessons, history students also have the opportunity to lead a session on topics outside of it during History Club. During one session, for example, we discussed the role of the KKK in American history and specifically where their ideas stemmed from. We then looked at the current situation in order to compare it with the past and how ideas have changed over the decades. In addition, the history department has welcomed external historians to give speeches to students wishing to pursue their history careers. A visit by historian Peter Mandler opened our eyes to the scale and importance of history as a discipline as he highlighted how our curriculum only covers a very small and limited part of the past. It helped me recognise that there are so many areas of history to investigate and it confirmed my desire to study history at university where I will continue to develop new skills and interpretations of the past."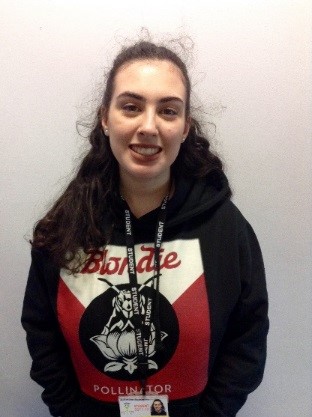 "I chose history for A-Level because I enjoyed the content thoroughly at GCSE as well as the analytical skills that can be used in every aspect of life. History is a valuable subject if you want to take history, law or any essay-based subject at university because it gives you the independence to read around the subject and relies on source skills and essay questions. The seminars are different to anything we've done before as it lets as explore topics in history that we wouldn't have normally. We work towards the "Big Question" that teaches us to inquire and research extensively about the chosen topic. We have introduced a student-led history club for sixth form where we cover a range of topics from the 2nd generation KKK to Mao Zedong's rule in China. This helps us to communicate and co-operate with others to produce a club where we can all enjoy a debate."
To hear from our former students click here