Student Leadership: Year 7 'Kahoot Club'
On Monday lunchtimes, I host Kahoot Club for Year 7's. Kahoot is an interactive quiz website, which the children access using the Ashmole iPads. It provides a platform for the children to stay up to date with current affairs, as well as time to socialise with children across their year group. Quizzes include weekly news, guess the flag and (due to popular demand) a guess the song quiz.
The children make the club a lot of fun to run; each child brings their own personality and ideas to the group, plus prizes at the end of term are always an incentive to fuel competitiveness! I would like to congratulate our 3 winners of the Autumn Term: Ihsan, Raffi and Sienna! It has been a joy to work with these children for the past two years, and I hope this club will continue to run for many more years.
Priya - 13/S2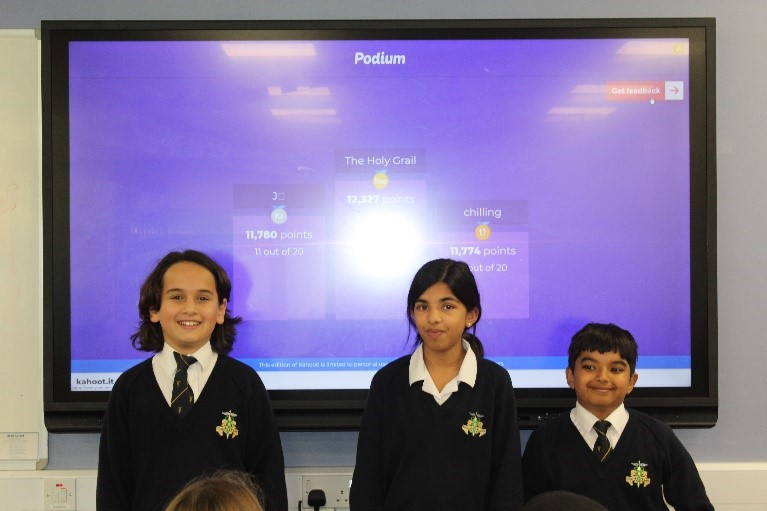 Since joining Year 12, Priya Dhinsa has independently organised a lunchtime club open to all Year 7 students. Students from across the year group regularly attend and relish the chance to compete against each other. Currently handing over the club she has established to Year 12 students, Priya has demonstrated considerable commitment and leadership skills in creating an initiative that encourages new members of our school community to engage in a fun and stimulating competition.
Ms Nelson – 6th Form Enrichment Coordinator