Geography
Why Choose Geography?
In Geography A-Level, you learn and use a variety of transferable skills throughout the course...
Collecting, analysing and interpreting information
Evaluating your work
Communicating your findings in different ways
Listening to other people's opinions
Working independently
All of these skills are recognised by employers, colleges and universities as being of great value, and Geography is a truly facilitating subject. The content of the A Level course is designed to be the perfect stepping-stone to Geography at higher education.
The study of Geography allows you to put the news into context; you can chart the course of history whilst also considering what will happen in the future concerning environmental issues, population growth and the far reaching impacts of globalisation.
What will you learn?
At A Level Geography, you will learn a mixture of more traditional Geography alongside more modern issue based topics. You will cover both human and physical Geography. In the Physical Geography units, you will look at: Tectonic Processes and Hazards, Coastal Landscapes and Change, The Water Cycle and Water Insecurity and The Carbon Cycle and Energy Security. As part of the Human Geography course you will study: Globalisation, Regenerating Places, Superpowers and Migration, Identity & Sovereignty. Through these topics, you build on previous knowledge as well as consider issues the world is facing right now; things that you will read and see in the news, on television and in books will come to life and be explained in the classroom context.
In addition to the Human and Physical Geography papers (Paper 1 and Paper 2), you will study Paper 3 which is a synoptic paper. In this paper, you will draw from your knowledge across the course, focusing on three synoptic themes within the compulsory content areas: Players, Actions & Attitudes, Futures & Uncertainties.
Furthermore, as part of the Geography A Level you will complete Coursework (an independent project) which is worth 20% of the final A Level grade. Your investigation must be completely personal to you, and link to any aspect of the specification. To support with the completion of fieldwork and data collection for the coursework, students attend a number of fieldtrips, including a 3-day residential trip to Suffolk and 2 days in London (Kings Cross and Tottenham), both taking place in the spring and summer terms of the Year 12 course.
Why study Geography at Ashmole Sixth Form?
The Geography department comes with a wealth of knowledge, from backgrounds of both Human and Physical Geography specialisms. There are many resources available to students, including the department's own 'Geoportal' newsletter which includes recommended Ted Talks, documentaries and reading material to supplement the learning taking place within the classroom. Further to this, the library has a subscription to the 'Geography Review' magazine, which some students find is an invaluable resource. Many exhibitions and lectures are only ever a tube ride away from our local area, and in recent years the department has encouraged students to attend events such as 'Maps and the 20th Century – Drawing the Line' at the British Library.
Which subjects go well with Geography?
Due to its tangible nature (being both a study of humans, actions and the physical environment), Geography blends well with a number of subjects including: Economics, Biology, Sociology and History.
Where it will lead you?
The study of Geography will not hinder your future aspirations; it will only open the door to more opportunity. This is due to the nature of the subject and the multitude of transferable skills it gives to those who study it. Many of our past Geography students have gone on to study Geography at undergraduate level and hold various jobs and positions. Those who have either studied Geography A Level or beyond have carved out careers in law, marketing, planning, teaching, as doctors, roles within the tourist industry, the Environmental Agency and various NGOs and charities.
For more information on subject content structure please click here for the Sixth Form Information Booklet.
For admissions criteria for each subject please click here for the Sixth Form Prospectus

Subject Ambassadors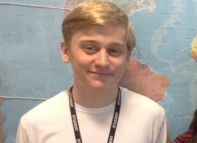 "I chose A Level Geography because I enjoyed GCSE Geography and wanted to expand my learning and knowledge further. As Geography is a facilitating subject, it allows you to go into many career aspects, and universities like this subject, especially if you want to get a degree. During the two-year course, you will cover topics that include human and physical Geography as well as an independent investigation. This will include quantitative and qualitative skills.
My role as subject ambassador is to help with the Geography department during information evenings; this involves talking to younger students to the school as well as external students. You should take A Level Geography, as the subject can offer a wide range of career opportunities and will help you with further knowledge. It also gives you further knowledge of the world,which encourages students to further develop their interest in geography.
In class, there is a friendly and calm environment; we have open and topical discussions about current issues in the news as well as social, economic and environmental issues, which is all incorporated into the course. In addition, you receive a textbook, which covers the full two-year course. At the end of every lesson, we have an exam practice question, which includes key skills to answering questions. This prepares us well for the end of year exams as well as recalling key knowledge, which is vital for achieving the top grades.
After my A levels I wish to study an aspect of Geography as I have a huge interest in the subject and I can see myself pursuing a career in that field."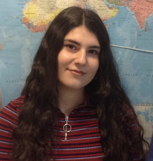 "I chose Geography because I love how it relates to society today and the functions it performs. It allows you to analyse the world we live in and come up with ways in which we can solve the issues it faces. So far, in physical Geography, I have learnt about the environmental issues which impact society and how much of a threat they are to our future. In human Geography, we tend to focus on our economy and how different countries are structured to perform economic functions, as well as the inequalities within different societies. Out of all the different things we have learnt, I have found the way different countries are structured and the affect this has the most interesting, because I like to analyse how high-income countries differ from low-income countries. In the future, I aspire to study something to do with both Geography and Sociology as they complement each other and thus allow a wider perspective on societal issues. I highly recommend Geography as an A Level because it changes your perspective on the world around you and the things you learn are very interesting and you can apply them to today's society."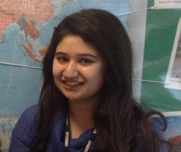 "I am a Year 12 student studying Geography; I chose this subject because it is a fulfilling subject where current issues affecting the world in social, environmental and economic ways are all discussed and sprained. It also gives an insight into a variety of areas, which not only helps me on a personal level but also helps me in my other subjects; it is a subject where you need both quantitative and qualitative skills. As a subject ambassador, I have spoken to students in younger years, discussing Geography and how/why it is helpful. Geography is taught in a way that allows us to recall all topics we have learnt throughout the year as we are given a textbook to keep for the year and can refer to it at any time. We also have study sessions in which we have to complete tasks every week and are always linked to the topic we are studying and helps further enhance my knowledge. We are also provided with reading materials and further reading is encouraged as it gives us a wider understanding of the topic. Key exam skills are practised at the end of each lesson as we complete exam questions every lesson. We are also provided with various revision materials such as mind maps, which help with revision as it breaks up the topic into separate sections. I would like to study either Geography and Maths or Geography and Finance as it is a facilitating subject, and it would give me a different outlook and an insight into the wider world of Finance.​"
To hear from our former students click here