2016-17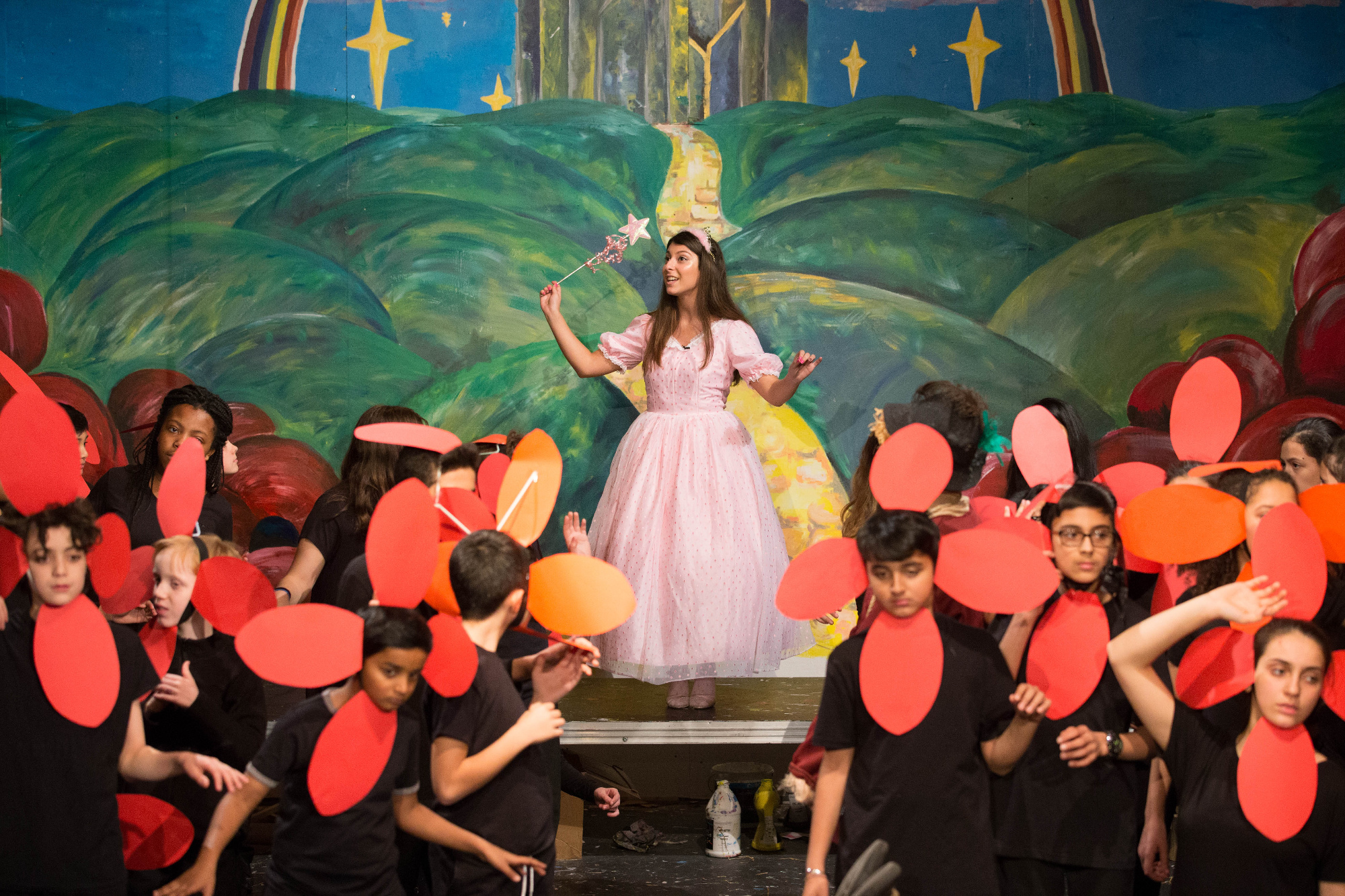 The Wizard of Oz
Ashmole Academy proudly presented 'The Wizard of Oz' in December 2017. The cast of over 100 students blew audiences away with their talent and we were completely sold out by the last night. We also performed to the local primary schools for the first time, a great opportunity to get some useful feedback before the first night and a great way of working together within our community.

Theatre Visit – Years 12 & 13
Visit to the Lyric Hammersmith Theatre to see Frantic Assembly's 'Things I know to be True' in September.

Theatre Visit – Years 10, 11, 12 & 13
Visit to the Ambassadors Theatre to see The National Youth Theatre's 'Pigeon English' in November.

Year 12 Monologue Performances
Year 12 students performed their carefully selected monologue to live audience in December 2016. The monologues ranged from the works of Debbie Isitt to Sarah Kane. This was an impressive evening, demonstrating the talent we have in Year 12.

Year 13 Devised Performance
The Year 13 students presented their devised performances to a live audience in January 2016. The two pieces performed were devised from the stimulus of Marcus Harvey's image of Myra Hindley, created using the handprints of children. This inspired two very different pieces of theatre. They explored issues including mental health, discrimination, isolation, morality, religion and gender.

Year 12 Reimagined Performances
Year 12 Drama students produced piece of reimagined Drama from the play '100' by Neil Monaghan, Christopher Heimann and Diene Petterie about the memories that are important when you die. This was created using the techniques of theatre practitioner Antonin Artaud and performed to a live audience.

Year 11 Scripted Performances
Year 11 performed their scripted pieces to a moderator in March. Extracts were taken from plays including 'The Curious Incident of the Dog in the Night-Time, 'Daisy Pulls It Off', 'Tusk Tusk', 'Hard to Swallow' and 'Too Much Punch for Judy'.

The Paper Birds Workshop
Students in Years 10, 11, 12 and 13 had the opportunity to work with the well-known devising company The Paper Birds. They ran a three hour workshop with the students, exploring approaches to devising. The work produced in this time was extremely creative and impressive.

Theatre Visit – Years 12 & 13
Visit to the Young Vic Theatre to see Shakespeare's 'A Midsummer Night's Dream' in March.

Theatre Visit – Years 12 & 13
Visit to the Old Vic Theatre to see 'Woyzeck' in May – an examination text for Year 13.

Year 10 Devised Performances
Year 10 students devised their assessed piece of drama based on the initial stimulus of 'The Seven Deadly Sins'. We performed these over three evenings in June to a live audience. It was fantastic to see that with twelve pieces of drama all beginning with the same stimulus; no two pieces were the same, highlighting the creativity and hard work of our students.

Theatre Visit – Year 9
Visit to the Piccadilly Theatre to see 'Annie' as Year 9s fist Theatre trip. It was especially exciting as one of our own Ashmole students performed Annie!