Launch of New Sixth Form Website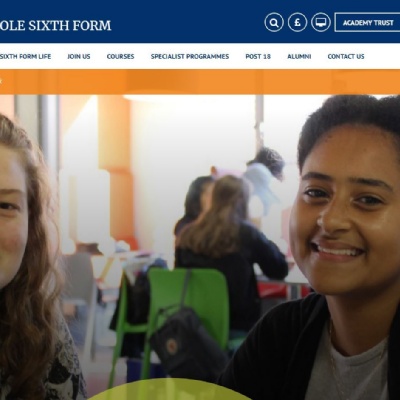 Ashmole Academy has the pleasure of announcing the launch of a new website for 6th Form, enabling us to showcase our Post 16 provision.
The new website is informative and provides details of our Post 16 provision, whilst also providing guidance on Post 18, including applying to University and beyond. Within the site, there are stories from our current students and a new Alumni section, where you can hear from our former students on the University courses and Careers they have taken. All former students are invited back to visit us and give a talk to the current 6th Form on their experiences in their chosen field. Current students have found this an invaluable experience in supporting them into making decisions for Universities, Employment or Careers.
If you know of any former students, please encourage them to get in touch as we would love to hear from them. Please email Mrs McLaren at staff@ashmoleacademy.org
We hope the website will provide clear access to school services, information and communication for students, parent/carers, community members and staff.
We will provide a link on our current Academy site under 'news' to access the new website for you to explore. After this, there will be a tab at the top of the Academy site to navigate directly to the new site.
The new website has been added within the Trust's websites, so you can also navigate easily between all four sites, Trust, Academy, Sixth Form and Primary. In addition, the new 6th Form website will have its own domain: ashmoleacademysixthform.org
The new website remains under development. Content will be added and enhanced over time, but it is hoped that navigation of the school websites has been simplified and a broader canvas of information will be readily available.
The new 6th Form website will go live on Tuesday 15th May 2018. You can access it directly here.
If you require further support in navigating around the sites please contact itsupport@ashmoleacademy.org
Yours faithfully
Mrs R McLaren
Assistant Head Teacher