Admission Criteria
Please see here for our consultation documents on the proposed Sixth Form Admissions Policy for September 2018.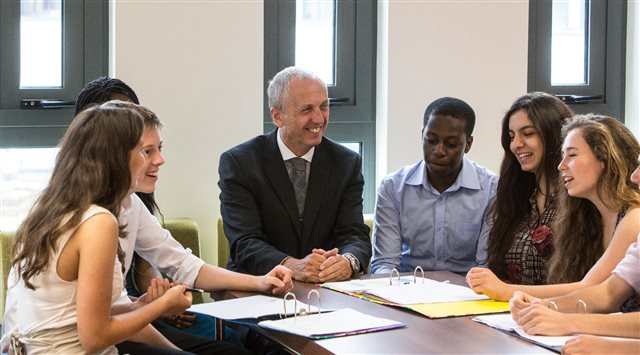 GCE (Advanced) Criteria
Due to national changes, Ashmole Academy has decided to modify its A Level provision for September 2017 to maximise the success of the students in the new reformed A Levels. The changes are as follows:
1. The Academy will no longer require students to take AS examinations at the end of Year 12. Instead, all students will sit an internal end of year examination which has to be passed before continuing into Year 13.
2. Students are required to study a minimum of three A Levels for the duration of the 6th Form. The most able, if they wish to study four A Levels may do so.
3. The teaching time allocated to A Levels will be increased.
Please see the amendment to the prospectus for further details.
Admission to Year 12
Each year there are places available for external students to join Year 12 who are transferring from Year 11 at a previous school. The number is dependent upon the number of Year 11 Ashmole students wishing to continue into Year 12 but it is anticipated that the minimum number of places available will be about 50. The places are for Advanced courses only.
To gain entry into the sixth form, students must meet the general entry requirements of at least five or more A*-C at GCSE with a GCSE grade of 5 or above in English Language and Maths. In addition, most subjects have an extra compulsory admission requirement of grade B or higher in the subject specified. These additional admission criteria are shown in the table in the prospectus. Passes at BTEC 1st Certificate or Diploma including a merit or distinction are not included as suitable for A level.
The 6th form prospectus has full details.
Offers of places will be given following attendance at the enrolment day and evidence that the entry requirements have been met. Advanced students are required to follow a minimum course programme of four AS levels in Year 12.
Over subscription will be determined by three criteria. These are:
Looked after students as in (a) above
Students for whom places on appropriate courses are available, and then
In order of GCSE point scores.
Entry to Year 13
Entry to Year 13 is dependent upon students passing their end of year examination in Year 12.
BTEC Extended Diploma Entry Criteria
Entry to the BTEC National Extended Diploma Programme is restricted to Year 11 students of Ashmole Academy. In order to qualify for the BTEC National Extended Diploma Programme students must achieve five or more A*-C at GCSE with a GCSE grade of 5 or above in English Language and Maths.
Application Forms