About Us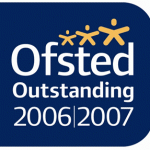 Ashmole Academy is a high performing school keen to strive for further improvements. It has been described by the Evening Standard as one of the capital's 'Super State' schools keen to provide to its students and parents/carers the very best quality in education. In 2002 it was granted Specialist School status for Science, followed by the addition of Music in 2006. In 2004, it moved into a new main school building providing the highest standard of educational facilities. In 2010, the school, being an outstanding school, became one of the first schools to convert to academy status. In 2014, the Academy opened its new Sixth Form Centre, complete with a modern Starbucks, social learning area and a high tech study centre with the latest in computer and tablet technology.
For more information on Ashmole Academy please view our Academy Prospectus, Information Booklet, or Ofsted Report, using either the links to the left or those below.
To view these PDF documents you may need to install Adobe Reader.